Not silk, the impressive dolls are made of unbelievable material: Toilet paper
admin
Jian Yang, a guy from Singapore, is famous for being the man with the world's largest collection of dolls. Information about his massive collection has been known, but recently he again made people surprised when the announcement of the doll dress was made from a beautiful toilet paper as a designer profession.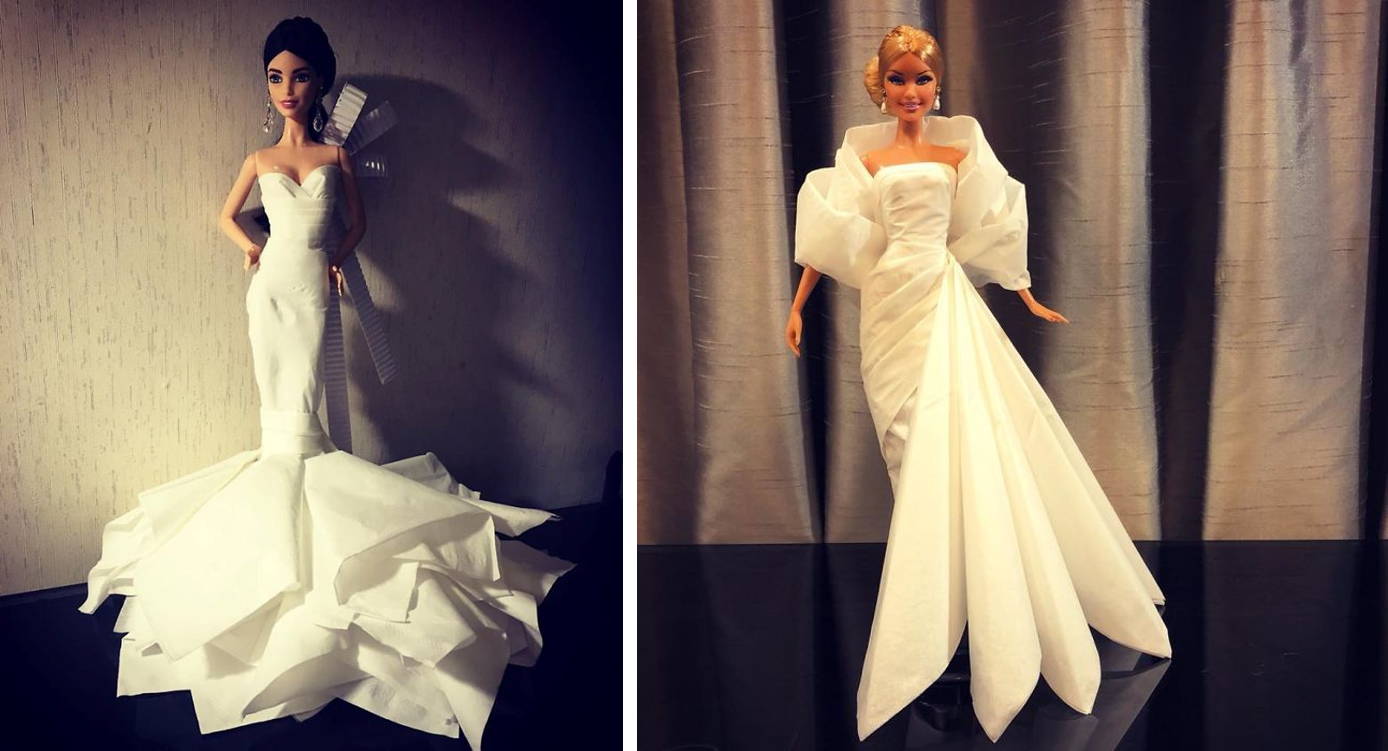 Luxurious dresses made of toilet paper
The series of costumes designed for dolls with the theme of wedding dresses is the product received a lot of praise from netizens. Only with simple and easy-to-clean tools such as toilet paper, wet towels and sticky tape, under Jian Yang's hand, they turned into gorgeous wedding gowns that many girls wished to wear. times.
As revealed from Jian Yang, he made these dresses while traveling but had free time and had time at the hotel. Looking at the beautiful work that he created, many people advised him to turn to pursue a designer's career.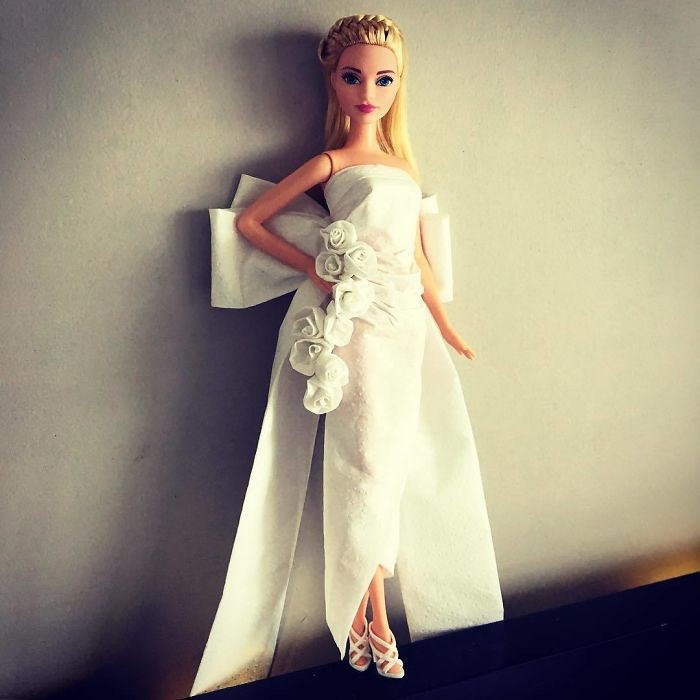 A wedding dress that certainly many girls want to be in real life.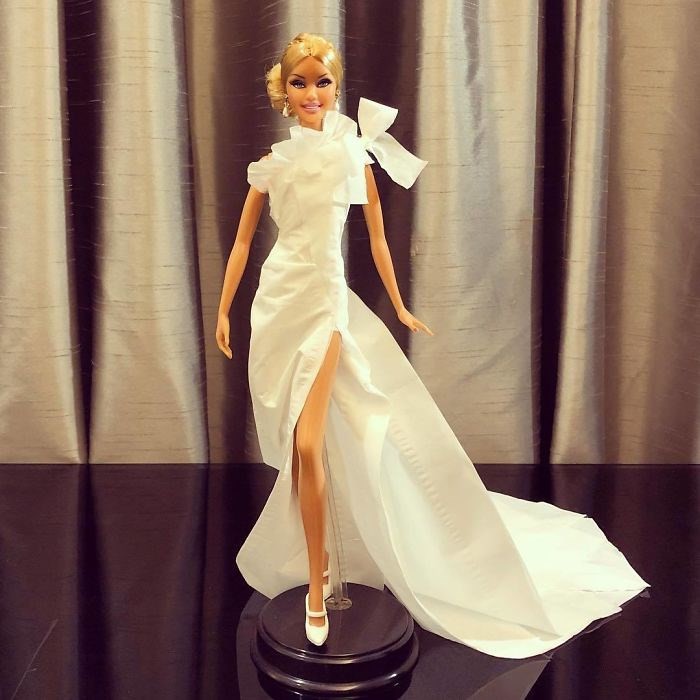 How does this doll look like an Oscar nominee?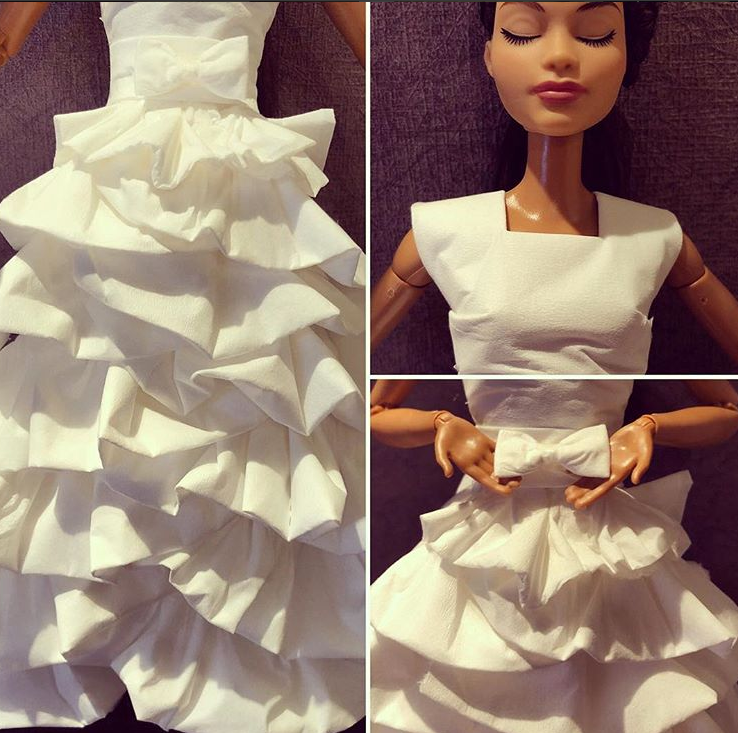 Beautiful dress to every detail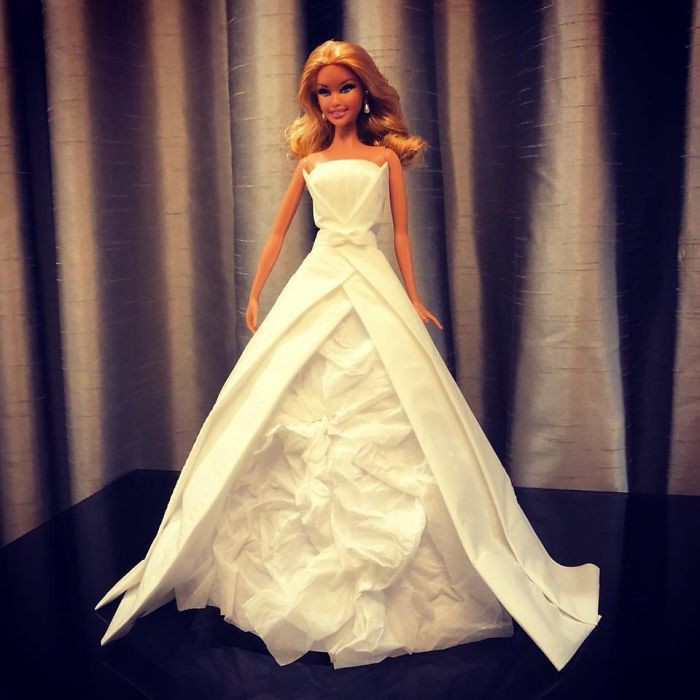 Alexander Wang may also have to respect this handsome guy in part.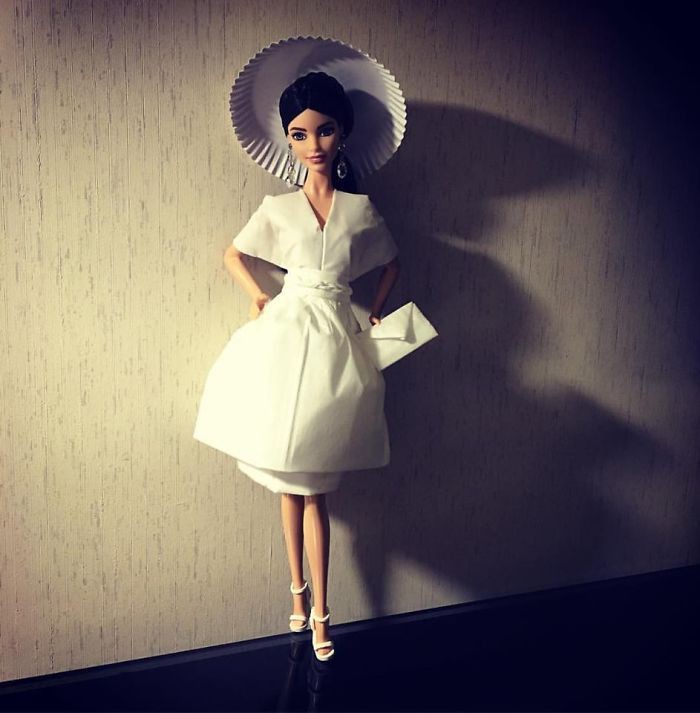 There are many other styles that he tried as a dress on here.
Or "Dutch girl" style like this.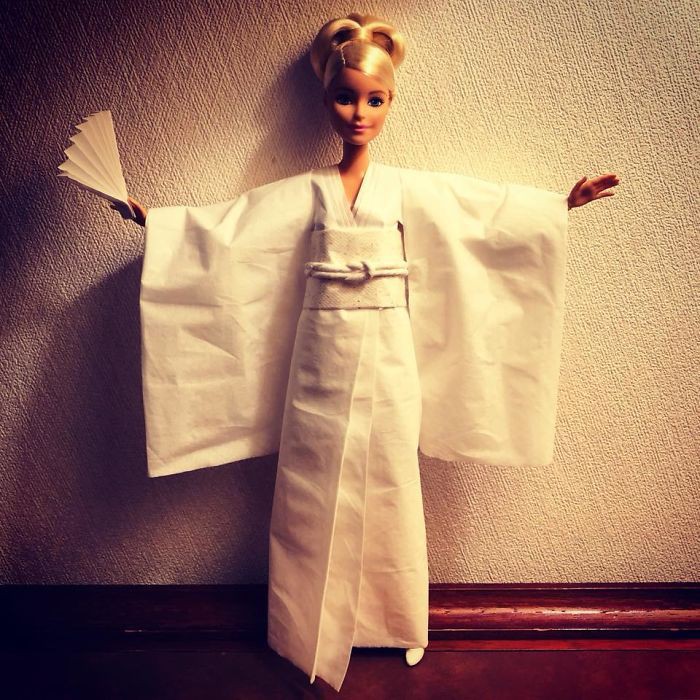 Even traditional kimono costume from Japan.
It is known that this guy began to have a collection of dolls since the age of 13. At that time, Yang's first doll was "Great Shape". Initially, although he liked dolls, Jian knew he could not get the gift. But when he grew up, he allowed himself to buy toys that were only for girls.
Dolls purchased from business trips, purchased by auction or purchased online. Some are also sent by friends. Yang's doll house occupies all three sides of the main room, then nine cabinets in the dressing room and several bookshelves. However, Yang said he would buy another house to continue to own more dolls.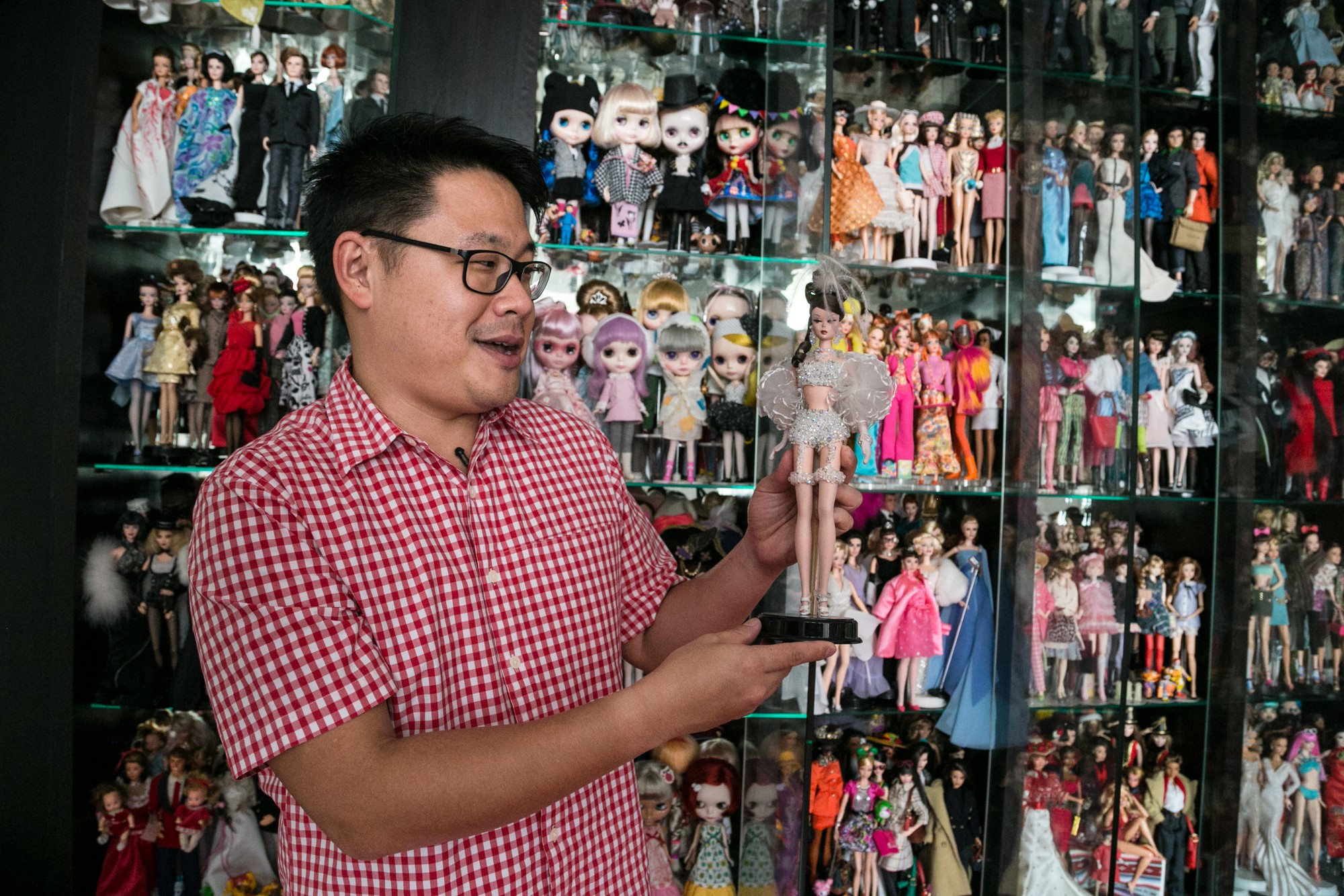 At the age of 33, this Yang man had about 9,000 dolls with 6,000 Barbie dolls and the remaining 3,000 dolls.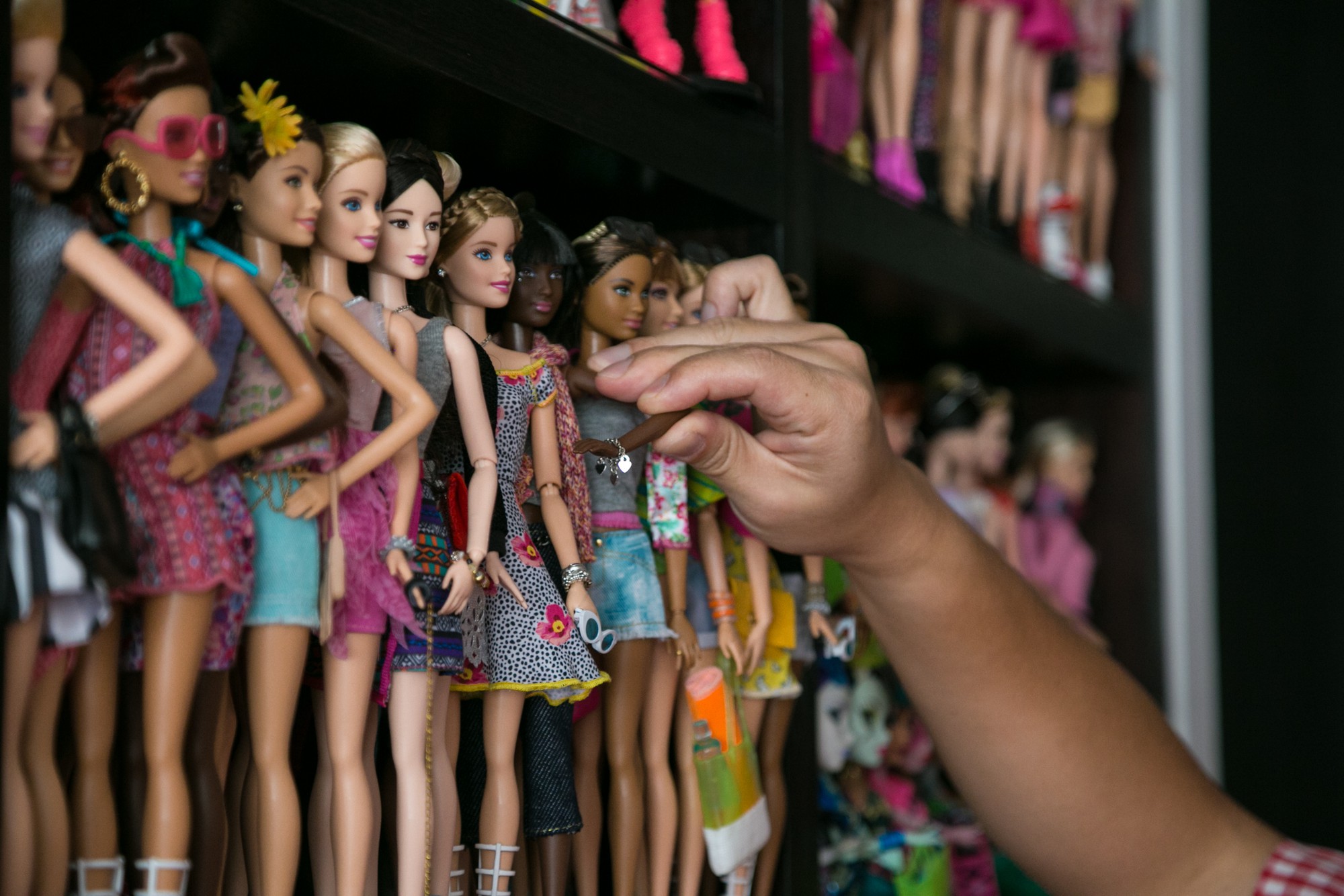 It has been estimated that over the past 20 years, Yang has spent about $ 500,000 (about 8.25 billion dong) on this special hobby.