Taiwan is facing a toilet paper crisis, people rush to buy because of fires
admin
Taiwan is calling on people to keep calm, do not speculate stock toilet paper.
Taiwan is in the midst of a deluge of toilet paper, which is rapidly evaporating on store shelves in shopping centers, convenience stores, and so on. Births will rise sharply after the Lunar New Year holiday.
Taiwan's bushfire has boosted its production of toilet paper, averaging $ 650 a tonne to $ 800 a tonne.
This has prompted vendors to inform retailers in Taiwan that sanitary paper will increase prices by 10 to 30 percent by mid-March. The Central Taiwan Information Agency (CNA) A 12-cent roll of conventional toilet paper costs $ 6.84, now up to $ 8.89.
After rising prices, Taiwanese consumers are starting to rush to the supermarkets, buying as much toilet paper as possible. Pictures last weekend showed that the toilet paper shelves had become blank, even without the goods to load up.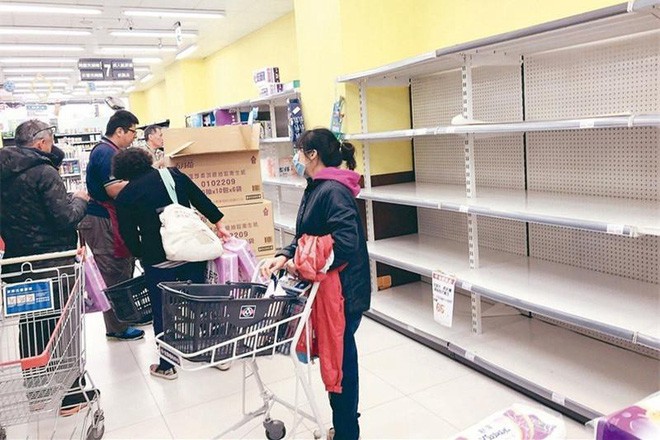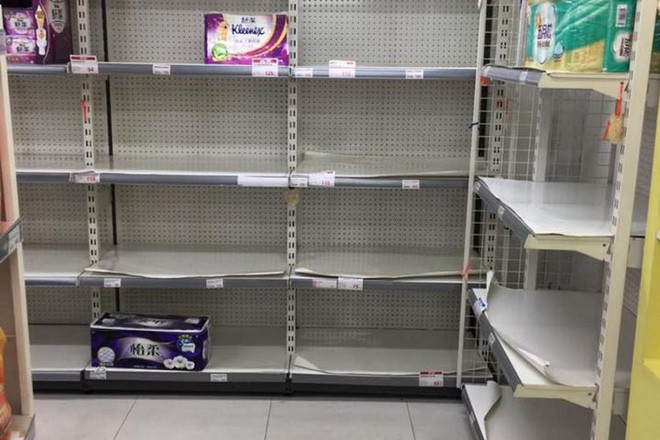 A video shared on social networking sites showed masses buying toilet paper in rushes and rushes. Within 16 seconds, a new batch of toilet paper was shipped to Costco.
According to CNA, ETMall, one of the largest retailers in Taiwan, said that the 20 best sellers in the past few days were toilet paper, which was a 10-fold increase. Even, many domestic toilet paper brands have burned up, not producing enough to sell.
In response to this crisis, Taiwan has reassured consumers and confirmed that toilet paper prices will not increase until mid-March, so it is not necessary to stock up on paper in such a panic.
Wu Cheng-hsueh, deputy director general of the Consumer Protection Department, said major Taiwanese retailers have claimed to keep toilet paper prices at an average level, pledging not to take advantage of the situation to make profit. .
In addition, the Consumer Protection Department will conduct on-site inspections of retail stores to ensure that toilet paper is not over-priced. If retailers are found collusion to increase prices, they could be fined up to 50 million (nearly 39 billion).
More funny, some business owners picking up the game has replaced the gift inside with … toilet paper. Each turn cost about $ 0.69, pledge to pick what type is also hit.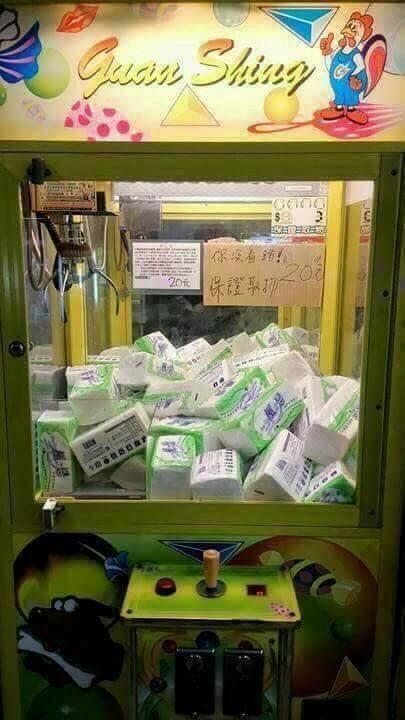 According to Shanghaiist.